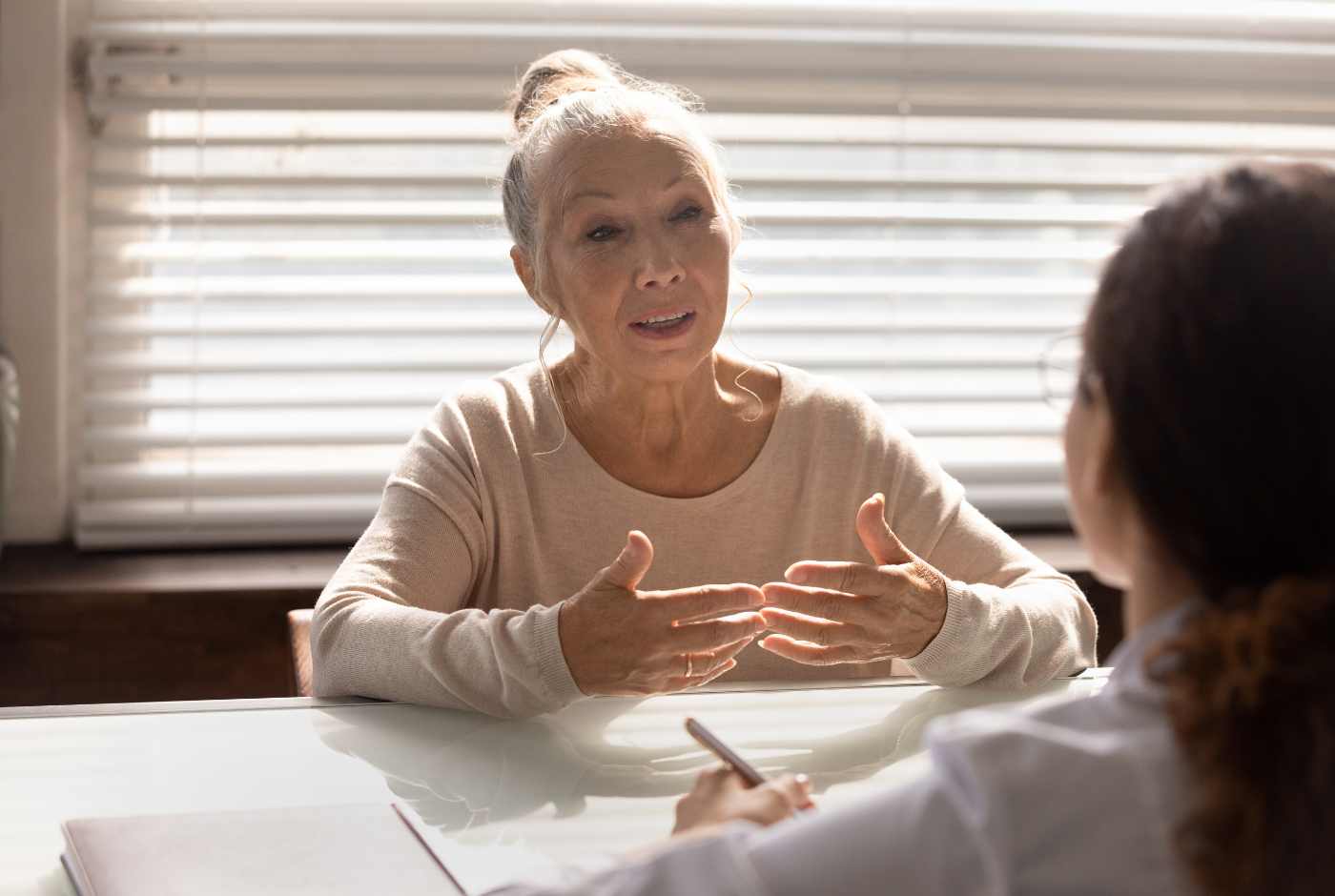 Questions to Ask Your Therapist
Making any decision that affects your health and well-being—or that of a loved one—can seem daunting. When it comes to making choices for occupational therapy, NBCOT recommends that you ask the following questions to decide if a person or facility is right for you.
All OTRs and COTAs have graduated from an accredited occupational therapy program, have passed a national certification exam, and have agreed to abide by the NBCOT Code of Conduct. Initial certification is granted for a three-year period. To maintain certification, your OTR or COTA must complete professional development activities and agree to abide by NBCOT's practice standards and code of conduct. Certification renewal recognizes that your OTR or COTA has met a national standard for professionalism and promotes continued professional development. You can verify the current certification status of your therapist.
When seeking occupational therapy services, it is natural to want to know how much experience your therapist has with your particular injury or condition. All OTR and COTA professionals have graduated from an accredited occupational therapy program, have completed many hours of clinical experience in the field, and have passed a national certification exam. OTRs and COTAs keep up-to-date on injuries/conditions and best treatment practices by participating in professional development activities, collaborating with team members and experts in the field, and reading professional journals.
Your OTR or COTA will work collaboratively with you to understand which everyday activities are most important for you. To best facilitate this process, you could talk with your therapist about your goals and have them included in the plan of care, ask your therapist if there are tasks you can complete in between therapy sessions to help with your progress, and tell your therapist any concerns you might have about an intervention that is used during the session.
Your OTR will first complete an evaluation to identify the challenges you are having with everyday activities. From this evaluation, your OTR will collaborate with you to identify goals that you would like to achieve through therapy. An intervention plan is then designed to help you reach your goals. Throughout your time in therapy, your OTR will monitor your progress, reevaluate your intervention plan, and collaborate with you and your family or friends to help you reach your therapy goals. You may work with a COTA who will implement and document the interventions planned by the OTR.
Look for an occupational therapy professional who presents a holistic, creative, and specialized approach. He/she should provide written goals before treatment; this will enable everyone involved to evaluate the patient's progress.
Depending upon your health condition, your OTR or COTA professionals will be working with you or your loved one to help you gain or regain as much function and independence as possible so you can participate in the activities that are important to you.
The therapy process should always be collaborative. OTR and COTA professionals provide services in union with the client, not to the client. If your family member or friend would like you to be involved with their therapy, you can let the therapist know about activities that are important to your family member or friend, provide insight into things you are noticing your family member or friend are having difficulties with, request to sit in on therapy sessions, encourage your family member or friend to follow their home program, help with daily tasks that are too challenging for the family member or friend at the current time, and request to be invited to any discharge planning or training sessions.
During your therapy sessions, the OTR will collaborate with you and your family or friends to understand your distinct needs. As a result, the OTR may provide you and your family or friends with information about community resources and support services that can help you have a successful discharge, manage your current and future performance needs, and optimize your ability to participate in activities that are important to you.
An OTR who has an interest in a specific area of therapy may hold certification(s) related to a specialized area of practice. Earning additional certifications shows that the OTR has committed to obtaining specific skills and knowledge in an area of specialization. Some examples of specialty certifications include:
Certified Driver Rehabilitation Specialist (CDRS®)
Assistive Technology Professional (ATP)
Certified Hand Therapist (CHT)
Certified Autism Specialist™ (CAS)
Independent verification of the occupational therapy professional's performance record will go a long way to creating a more trusting relationship.
Many times, the choice of an occupational therapy professional also requires the patient and his/her loved ones to consider a rehabilitation or long-term care facility. These questions can help guide that process.
Accreditation means that the facility, clinic, or hospital where you are participating in occupational therapy has demonstrated a commitment to providing high-quality services. An occupational therapy professional or other personnel who work at the facility will be able to provide information about the facility's accreditation status or direct you to where the information can be found.
Knowing which benchmarks a facility employs to measure performance and how they compare to local and national averages will help you understand the level of care you can expect to receive.
Ask if the facility regularly conducts client satisfaction surveys or if they have been evaluated by an independent firm.