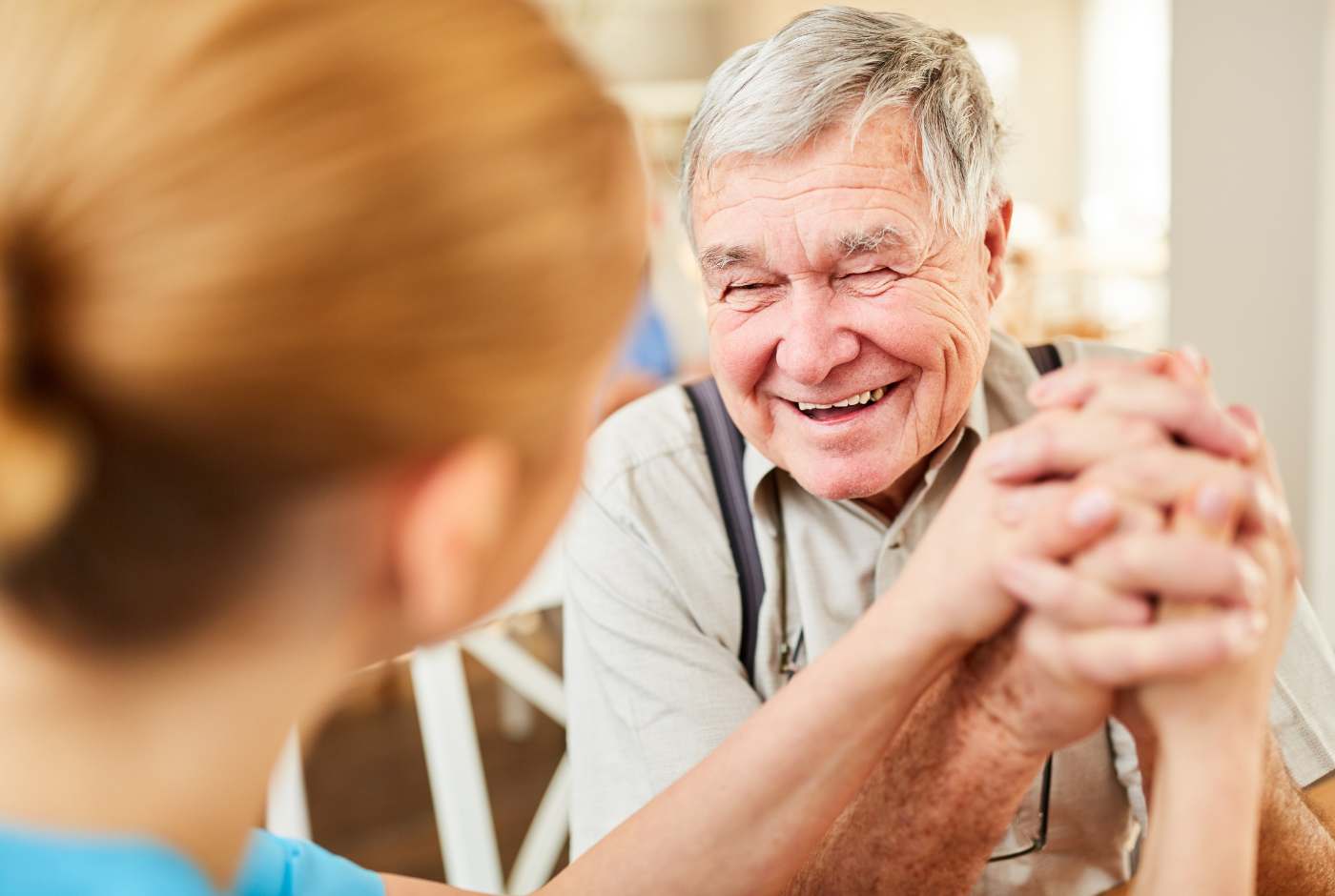 Enhancing Lives: Certified Occupational Therapy Assistant Creates Support Program for Dementia Care
Lisa Hebert-Meritt is a COTA from Virginia who developed a home health dementia and cognitive care program in southwestern Virginia.
Published:

October 6, 2023

Categories: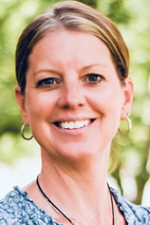 Lisa Hebert-Meritt, COTA/L, CDP, CADDCT
Cognitive Care Program Coordinator, Carilion Clinic Home Care
Location: Virginia
Certified in 1993
Single Spark Ignites a Collective Flame
Lisa, a COTA from Virginia, spearheaded the development of a dementia and cognitive care program at Carilion Clinic Home Care, a home health agency that serves southwestern Virginia. Lisa recognized that traditional medical care models were ineffective in meeting the needs of clients with dementia and their caregivers in her community. She believed in improved care and support for both clients and caregivers. From this, the dementia and cognitive care program became a reality.
The program educates clients and caregivers about managing dementia and teaches caregivers how to optimize their family member's performance of everyday tasks. It facilitates collaboration between clients, families, primary care providers, community resources, and state agencies to enhance supports and services to this diverse and vulnerable population.
The program's objectives include:
Provide comprehensive caregiver education on the disease process, staging, communication and behavioral strategies, safety, functional skill level in ADL and IADL, fall prevention, and available community resources.
Decrease caregiver burnout.
Increase quality of life for both clients and caregivers.
Increase productive communication with physicians and the medical team.
Decrease rehospitalization and unnecessary health care utilization.
An interdisciplinary approach is a core part of the program. Multiple disciplines—OT, nursing, physical therapy, speech therapy, social work, and home health aides—provide client care and collaborate to educate clients and caregivers. The interdisciplinary team meets weekly to problem-solve issues and determine best approaches. The client's primary care provider also receives weekly progress reports. Care coordinators manage behind-the-scenes work, such as communicating with caseworkers from Adult Protective Services, sending reports for driving safety concerns, or requesting geriatric consult referrals from primary care providers when indicated.
"I've been repeatedly amazed by [Lisa's] dedication--not only to educating her home health colleagues to become better dementia care practitioners but also finding more ways to collaborate with community organizations to support dementia patients and their caregivers."

Shannon Radmacher, OTR/L

Colleague & Award Nominator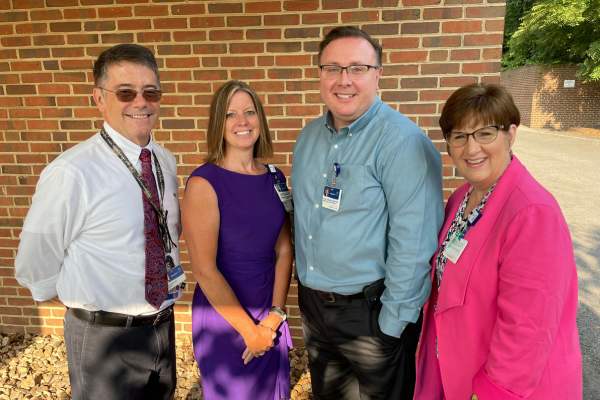 Clients in the program receive home health services for 4 to 8 weeks, dependent on their needs and the clinical disciplines involved in each session. Practitioners use evidence-based cognitive and functional assessments to identify cognitive strengths and deficits and to develop client-centered interventions that promote safe functioning within the home. Clients can be referred to the program multiple times as their abilities change, with the intent of a seamless transition to hospice when appropriate.
Caregivers play a vital role for a client living with dementia. That is why the dementia and cognitive care program also addresses the needs of caregivers. As part of the program, Lisa developed a caregiver education manual containing detailed information on dementia, personal care, safety, caregiver health and wellness, and local resources.
Qualitative data from caregiver reports indicate the program's positive impact. Clients' quality of life progressed via improved daytime structure, better sleeping patterns and nutrition, increased communication, decreased behaviors, and increased ADL engagement. Other outcomes included increased safety with bathing and ambulation, reduced falls in the home environment, and decreased wandering and elopement in the community.
After completing the program, caregivers verbalized decreased feelings of fear, anxiety, and guilt. They also had a better understanding of dementia progression and the options that are available to give the best care to their loved ones.
Effecting Positive Change
The dementia and cognitive care program has provided services to 6,000 clients. The program has expanded to collaborate with other health care providers and dementia-related agencies in the community on research, information-sharing, and clinical subcommittees to improve dementia care offerings throughout southwestern Virginia.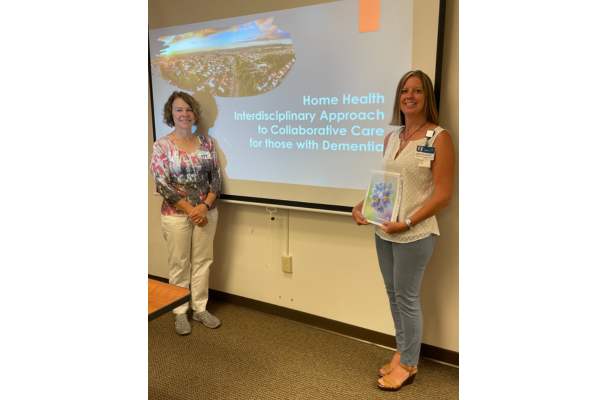 As a Certified Dementia Practitioner® (CDP) and a Certified Alzheimer's Disease and Dementia Care Trainer® (CADDCT), Lisa continues to advance and expand the program by educating her colleagues to become better dementia care practitioners. She also collaborates with community organizations to improve dementia care offerings throughout southwest Virginia.
August 17, 2023
Congratulations to this year's winners! We are inspired by your exceptional work.
August 17, 2022
Congratulations to this year's winners! We are inspired by your exceptional work.
August 30, 2021
The Innovation and Impact Award winners have demonstrated actions that truly support NBCOT's mission of serving the public interest by advancing client care and professional practice.