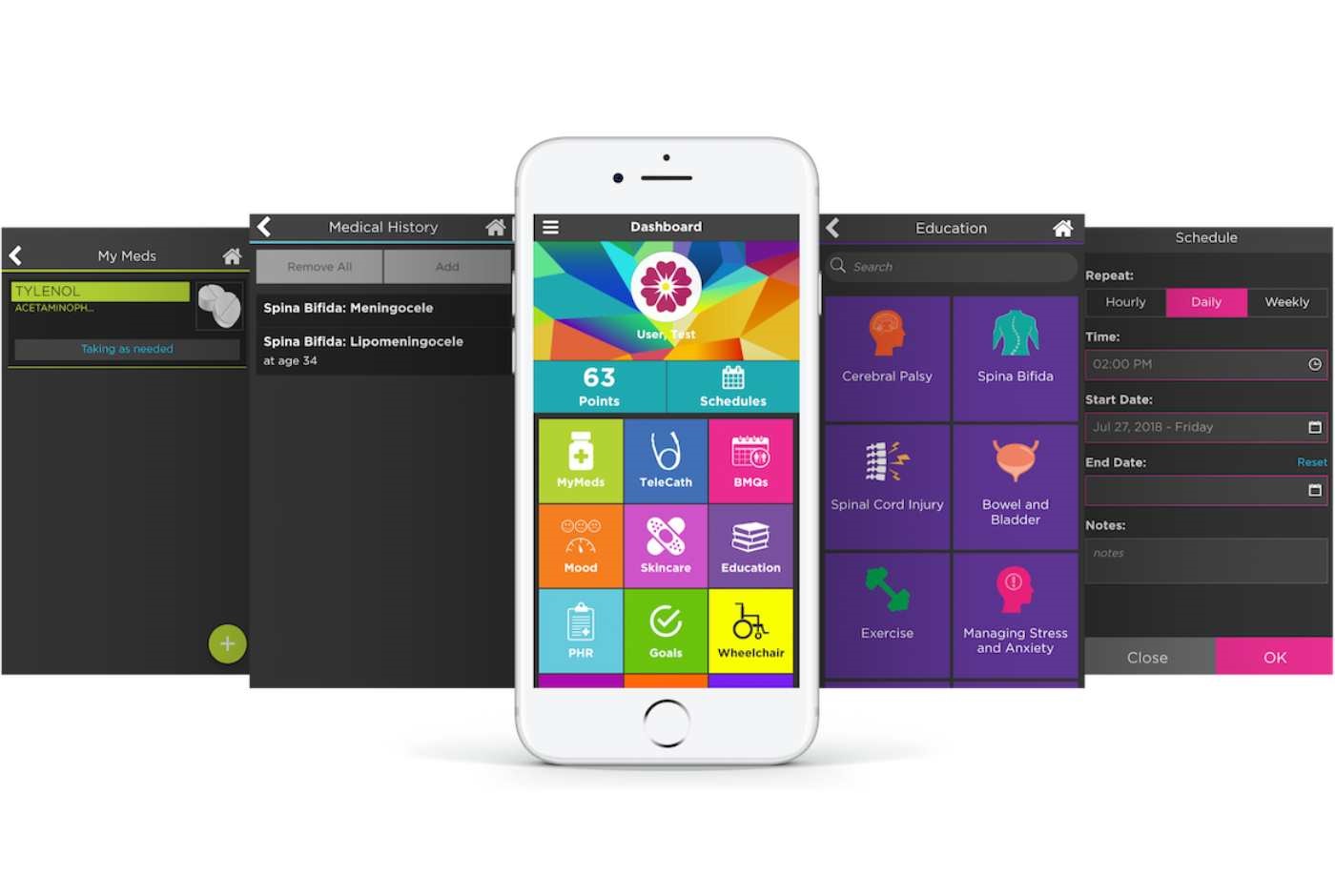 Occupational Therapist Co-Creates Mobile Health System for Persons with Disabilities and Other Chronic Conditions
Andrea Fairman is an OTR from Rhode Island who coinvented a mobile health system that supports self-management needs of people with spina bifida and other chronic conditions.
Published:

September 6, 2023

Categories: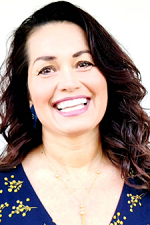 Andrea D. Fairman, Ph.D., MOT, OTR/L, ATP
Professor, Department of Occupational Therapy, Johnson and Wales University
Research Consultant, University of Pittsburgh
Owner, The Driving Doctor: Adaptive Driving and Rehabilitation Solutions
Location: Rhode Island
Certified in 2001
Identifying Significant Health Care Gaps
Dr. Fairman, an OTR from Rhode Island, coinvented the Interactive Mobile Health and Rehabilitation (iMHere) system with Brad Dicianno, MD, Bambang Parmanto, PhD, and several members from the University of Pittsburgh's Health Information Management Department. What is iMHere and how was it created? First, a little backstory.
While working at the Spina Bifida Association of Western Pennsylvania (SBAWP), Dr. Fairman identified significant health care gaps that negatively impacted people with spina bifida and related conditions. Many young adults were not receiving the care and support they needed to maintain their overall health and wellness. Spina bifida has been described as the most complex condition that is compatible with life. Managing complex self-care routines requires a high degree of vigilance. Intensive self-care needs combined with difficulties in executive functioning result in increased morbidity and mortality in people with spina bifida. Dr. Fairman wanted to find a way to help people with spina bifida perform the self-care tasks they needed to do every day without the difficulty of remembering to do these activities.
"Dr. Fairman [is] a professional mentor of mine because she [has] had a very positive, progressive impact on the community of individuals living with Spina Bifida and their families."

Libby Powers, MS

Research Assistant

Human Engineering Research Laboratories, University of Pittsburgh
Dr. Fairman initially developed an in-person program, SBAWP Wellness Program, to address the needs of people with spina bifida. The program was successful but was not scalable due to the limited availability of qualified professionals to serve as Wellness Coordinators. In addition, the cost of traveling, including time and mileage, to each participant's home or other community location would not allow for all program participants to receive adequate support.
The Right Place at the Right Time
With the release of mobile technology in the mid- to late-2000s, the opportunity to support clients "in vivo" from a distance became a reality. During this time, Dr. Fairman was working on her PhD dissertation at the University of Pittsburgh researching the use of mobile health applications to increase the self-management skills of people with spina bifida. The university's Rehabilitation Science and Technology Department also received a 5-year grant from the National Institute on Disability, Independent Living, and Rehabilitation Research. These circumstances led to the development of iMHere.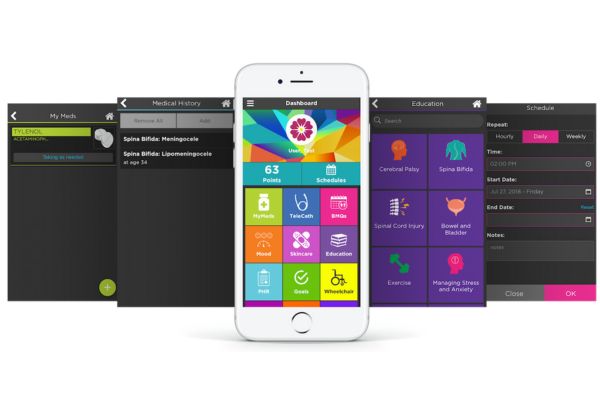 iMHere is a mobile health system that supports the self-management needs of people with spina bifida and other chronic conditions. The iMHere app provides reminders and monitoring of self-care tasks, such as medication management, catheterization, bowel management, skin and wound care, depression screening, and nutrition monitoring. A client can record their performance and any issues that occur during tasks. The client's care provider accesses the data in the iMHere web portal and provides clinical support remotely, as needed. With this system, clients and providers do not need to travel for care. This is especially important for clients living in rural areas who have limited access to physical health care facilities and providers. Care providers can also manage many clients and save resources by triaging the clients who require the most urgent attention.
"Andrea is an innovative leader, and her creative energy is infectious. She always has a wealth of ideas and creative solutions to difficult problems. She has consistently demonstrated a passion for improving the lives of persons with disabilities and has developed and applied innovative approaches to do so. I cannot think of anyone more deserving of an award that exemplifies service to the public interest and advancement of client care and professional practice."

Brad E. Dicianno, MD

Professor, Endowed Research Chair, and Assistant Dean for Medical Student Research

Department of Physical Medicine and Rehabilitation, University of Pittsburgh School of Medicine
An Innovation for Many
The iMHere system was initially developed for people with spina bifida, but the research supports its usefulness for people with various disabilities and chronic conditions. More recently, the University of Pittsburgh Medical Center has adopted and licensed the iMHere system for use in clinical practice to provide a proactive approach to care. The system has continued to secure numerous grants to develop the system further, extending to additional diagnoses and younger populations. This year, Dr. Fairman received an Intervention Research Grant from the American Occupational Therapy Foundation to conduct a study on the use of iMHere at Monroe Carrell Jr. Children's Hospital in conjunction with Vanderbilt University. Dr. Fairman's work on iMHere, in collaboration with her colleagues, is now reaching thousands of people with disabilities and chronic conditions and will continue to reach more. The development and application of iMHere has also significantly contributed to the evidence base to help other researchers and clinicians innovate and provide exceptional care for people in need.
"While I have worked for many years on the development and iterative testing of iMHere, I did not do this alone. I feel very fortunate to have worked with a skilled interprofessional team of researchers and clinicians to develop and test iMHere. The most important and valuable members of our research team are the persons with disabilities and their caregivers who provided many hours of their time to test and provide feedback to refine iMHere.

While I am honored to be considered for this prestigious award, it is an award that is to be shared with my colleagues."

Andrea D. Fairman
August 17, 2023
Congratulations to this year's winners! We are inspired by your exceptional work.
August 17, 2022
Congratulations to this year's winners! We are inspired by your exceptional work.
August 30, 2021
The Innovation and Impact Award winners have demonstrated actions that truly support NBCOT's mission of serving the public interest by advancing client care and professional practice.