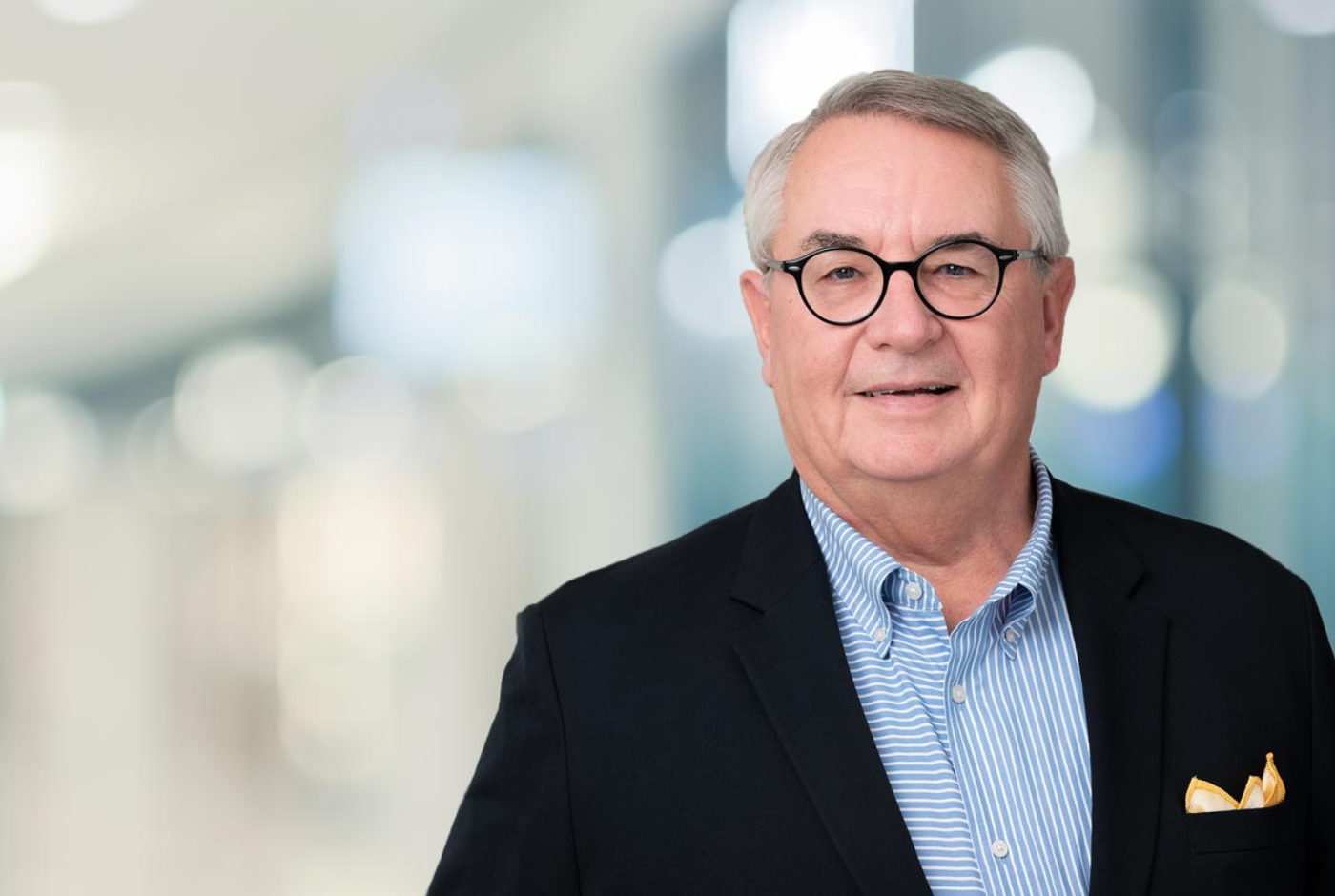 President/CEO Paul Grace Announces Retirement from NBCOT
Published:

February 26, 2020

Categories:
Paul Grace, the long-time president/CEO of the National Board for Certification in Occupational Therapy, Inc. (NBCOT®), has informed the board of directors of his retirement. Paul has served as the organization's president and chief executive officer for 19 years. He will continue in this role until a successor is selected by the board of directors and will stay on as a consultant for the organization.
"Paul has been the architect of remarkable advancements that have transpired across the organization over the last two decades. He has been instrumental in strengthening the governance of NBCOT's board, including emphasizing the role of public board members in approving NBCOT's certification-related policies. Paul's vision of a dynamic continuing competency platform resulted in the development of the NBCOT Navigator®, which has won three industry awards to date, and has provided certificants with access to a comprehensive suite of competency assessment tools. On behalf of the entire board, we thank Paul for his outstanding leadership and dedication and wish him all the very best as he pursues the exciting opportunities that lie ahead in the next chapters of his life."

Dee Berline, MBA, OTR/L
Chairperson, NBCOT Board of Directors
Under Paul Grace's guidance and leadership, NBCOT achieved many major milestones:
Transitioning from paper-based test administrations offered only a few times a year to on-demand computer-based testing that expanded global access to the NBCOT certification exams.
Introducing a professional development requirement for OTR and COTA certification renewal. For the past 18 years, NBCOT's voluntary certification renewal rates have been over 90%.
Attaining accreditation from the National Commission for Certifying Agencies (NCCA) and the American National Standards Institute (ANSI), which NBCOT has maintained for 14 and 17 years, respectively. NBCOT was the first health-related certification organization to attain both prestigious accreditations.
Achieving approval from the U.S. Department of Homeland Security for NBCOT to implement a credential validation process for internationally educated occupational therapists wanting to practice in the United States.
Gaining an industry wide reputation for developing innovative products and services for certificants and exam candidates. NBCOT also worked to provide streamlined systems for all services to the OT state regulatory community.
Becoming a major benefactor to the American Occupational Therapy Foundation (AOTF) to support new occupational therapy research.
In addition to leading the NBCOT organization, Paul has provided his professional expertise to the credentialing industry through service and leadership positions, particularly with the National Commission for Certifying Agencies (NCCA) and the Institute for Credentialing Excellence (ICE). Paul served two terms as the president of ICE. He also served as a commissioner and chair of the NCCA. In 2012 he was awarded the Citizen Advocacy Center's Ben Shimberg Public Service Award.
"As an organization, we accomplished a great deal to advance our mission over the past 19 years. The three constants that have contributed to our success have been an engaged and dedicated board of directors; exceptional OTR and COTA volunteers; and a talented, passionate, and professional staff. NBCOT is well-positioned to continue to be a significant contributor and leader to advancing the public's reliance on occupational therapy services provided by nationally certified occupational therapists and occupational therapy assistants."

Paul Grace
JDG Associates has been contracted by the board of directors to manage the search process for the next president/CEO.
About NBCOT
The National Board for Certification in Occupational Therapy, Inc. (NBCOT®) is a national not-for-profit organization that provides certification for occupational therapy professionals. NBCOT develops, administers, and continually reviews its certification process based on current and valid standards that provide reliable indicators of competence of occupational therapy practice. Above all else, our mission is to serve the public interest. Initial certification from NBCOT is a requirement for licensure in all 50 states, the District of Columbia, Guam, and Puerto Rico. NBCOT also works with state regulators and employers to provide information on credentials, professional conduct, and regulatory issues. NBCOT's certification programs have received and maintained accreditation from the American National Standards Institute (ANSI) and the National Commission for Certifying Agencies (NCCA).