OTR Dedicates Life's Work to Native American Community
Published:

December 14, 2022

Categories: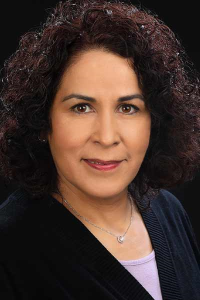 LaVonne Fox, OTR, PhD
Vice President of Academic Affairs, Turtle Mountain Community College
Location: North Dakota
Certified in 1992
Educator, Mentor, Trainer, & Practitioner
Dr. LaVonne Fox, an OTR from North Dakota is the founder of Occupational Therapy for Native Americans (OTNA), whose mission is to advocate for Native Americans with disabilities so that they can attain the highest quality of life possible through gaining their physical, psychological, and spiritual independence. Sheela Ivlev,MS, OTR/L, CIMHP who nominated Dr. Fox for this award, shares, "As a non-Indigenous occupational therapist of Color, I have felt underprepared to provide the best care for Native American clients that I have worked with. Dr. Fox's teachings have made me reflect on significant gaps in the healthcare organizations I have worked for and missed opportunities in my occupational therapy practice. After finding out about Dr. Fox's work, ten years into my occupational therapy career, I have initiated my own journey to become better informed and provide more culturally relevant and safe care. In recognizing Dr. Fox's contributions, I believe that more students and practitioners can learn to provide better care ... resulting in better outcomes ... for all of the people that they serve." Dr. Fox's work has inspired students and practitioners from all cultural backgrounds to improve their cultural awareness and responsiveness when working with Native American clients. Dr. Fox has made lasting contributions for students and practitioners to feel safe in their profession through her work with OTNA and her research, publications, and presentations on care specific to Native American communities.
"Dr. Fox is an outstanding mentor to first generation college students and people of color; guiding them in navigating the university setting, finding a new place where they belong and are comfortable embracing who they are rather than solely attempting to fit in. She is committed to making a difference for people in rural communities. An example of this is her work with the Mountain Plains Mental Health Technology Transfer Center (MHTTC) " Janet Jedlicka, PhD, OTR/L, FAOTA – Chair of University of North Dakota
Mental Health Support
Dr. Fox works with the Mental Health Technology Transfer Center Network (MHTTC), focusing on suicide prevention and the mental health needs of Native American youth. She develops bias training materials and self-paced courses for school personnel, law enforcement, and behavioral health professionals.
"Her impact focus is on improving the mental health of Indigenous people by addressing mental health issues directly or by fostering the development of a positive sense of identity which correlated with decrease in suicide amount Indigenous populations. Her work targets identifying and breaking down our own personal biases in our everyday work. " Sarah Nielsen, PhD, OTR/L, FAOTA
Advocacy for New Americans
In addition to her advocacy for Native American health, while at the University of North Dakota, Dr. Fox co-created a program with the Global Friends Coalition to help refugees acclimate to their new communities with the support of occupational therapy students. Her initiative to foster belonging, while providing opportunities for occupational therapy students to learn to provide culturally responsive and safe care, is now a thriving program.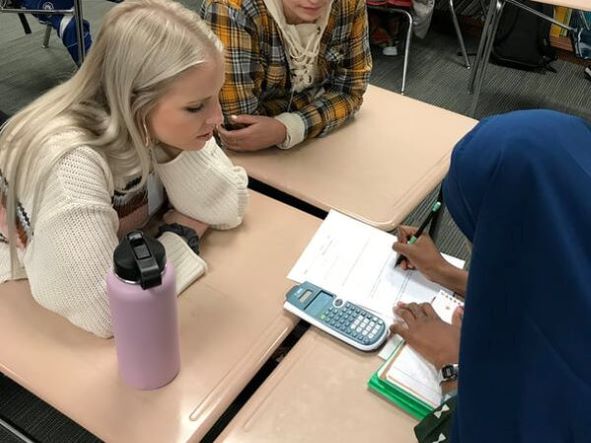 Image: Global Friends Coalition, http://www.gfcoalition.org/
An Impactful Individual
Dr. Fox has impacted countless lives through occupational therapy practice, education, and advocacy yet she remains humble about her contributions. In addition to her role as the vice president of academic affairs at Turtle Mountain Community College, Dr. Fox is currently developing a master's in education program that focuses on decolonization/deconstructing the educational system and embedding indigenous values and beliefs. Dr. Fox has and continues to share her work broadly to the benefit of the OT community through a plethora of publications and presentations on evidence-based practice, health promotion, caregiver training, cultural safety, and patient care.
"She is a leader whose wisdom and compassion are reaching ears that have finally been opened to our critical need to personalize and alter our ways to collaborate with our Indigenous citizens." Mary Evert, MBA, OTR/L, FAOTA, SCD (Hon.)