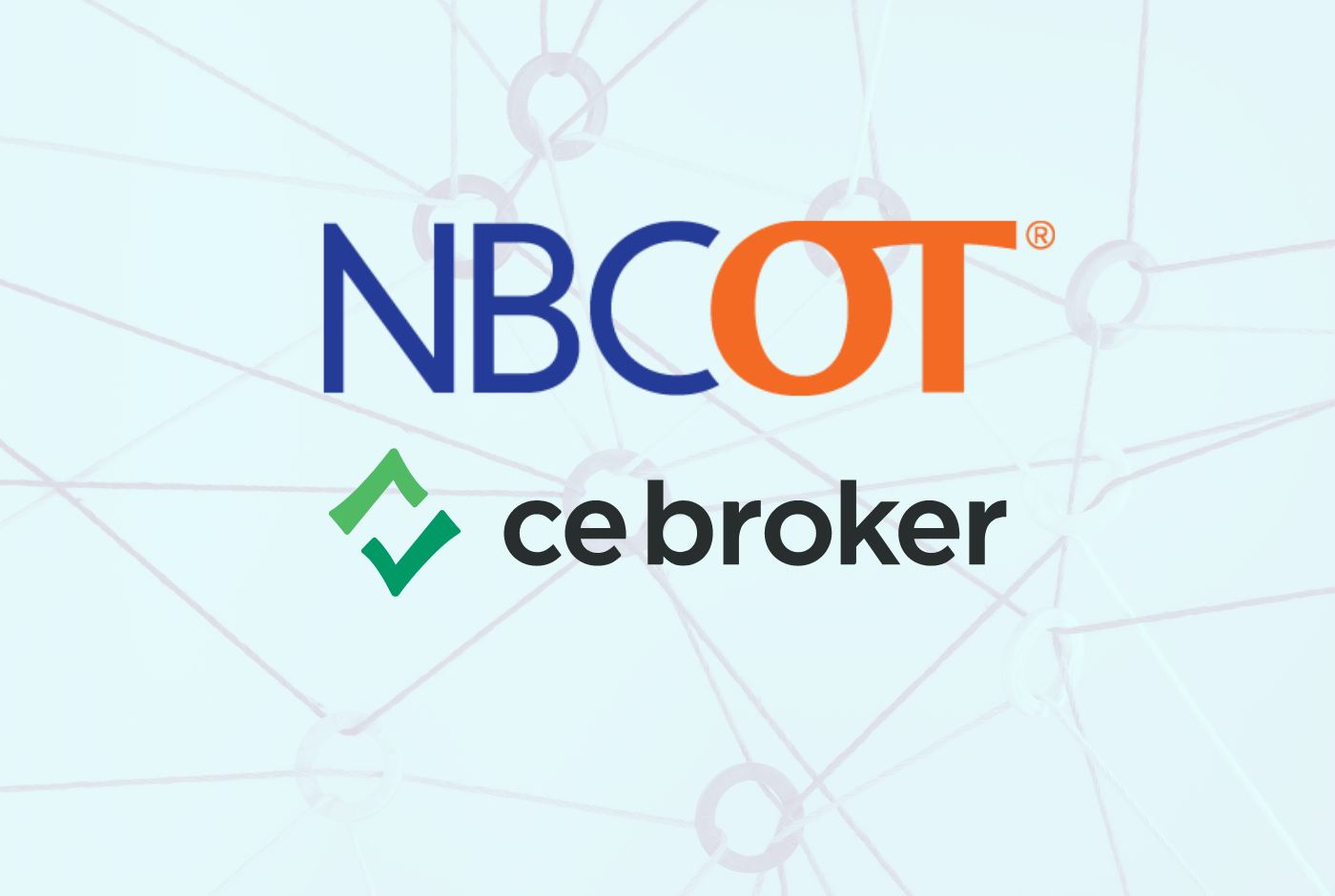 Record and Track CE Requirements with CE Broker
Published:

December 19, 2022

Categories:
As we enter the 2023 renewal season, we want to encourage our certificants to utilize CE Broker to record and track their requirements for certification and state licensure renewal.
All you need is a free account, but if you want additional options for your state license requirements, you can choose to upgrade to a paid account. The benefit of our relationship is that NBCOT certificants will receive discounted rates off CE Broker's optional paid subscriptions. In the future, if you are selected for random audits after certification renewal, you will have the option to upload your information electronically to the CE Broker platform and skip the current paper process in place with NBCOT.
CE Broker is currently used by OT boards in Alabama, Arizona, Florida, Georgia, Louisiana, Mississippi, South Carolina, and Tennessee. They anticipate growing that number as more states look to automate and streamline their license renewal processes.
Even if your state is not listed above, it may be beneficial to have your documents stored in one central location; utilize a platform specifically built to work with regulatory boards, CE providers, and licensees; and provide a seamless experience for CE compliance.
Create a free account with CE Broker
Do you already have an account with CE Broker for your state license? You will need to create one using the NBCOT link above and it will link to your state license information.