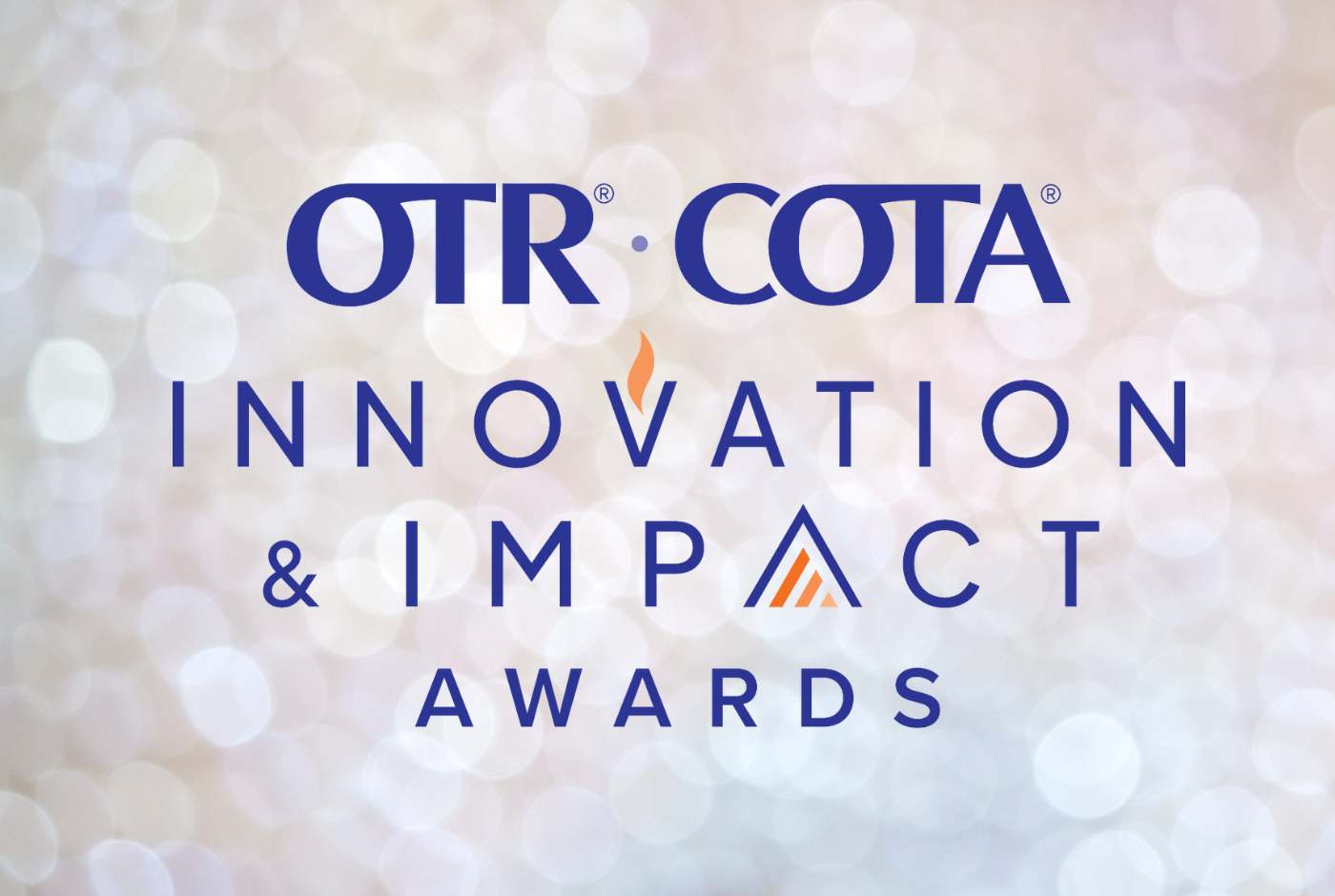 Honorable Mentions From the 2022 Award Season
Published:

December 20, 2022

Categories:
The board of directors would like to acknowledge the following exceptional nominees (in no particular order) who made it to the final round of the 2022 award season.
NBCOT Impact Award
Megan Brennick, MS, OTR/L, CLT-LANA
Site Supervisor & Pelvic Health Specialist, Hartford HealthCare Rehabilitation Network
Location: Connecticut
Certified in 2015
The true cornerstone of Megan's practice is her ability to empower patients through a positive therapeutic alliance rooted in safety and mutuality. Whether it is adapting compression garments to maximize patient independence with donning, shaping functional movements to extinguish symptoms of organ prolapse, or supporting a patient's restoration of their ability to participate in sexual activity without pain, Megan is an inclusive provider of occupational therapy services who values trauma-informed care and consent.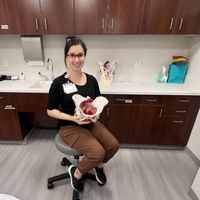 She leads trainings to share her knowledge of trauma-informed care practices and appreciates the intersectionality of multiple patient identities and how they impact patient access and engagement in therapy. Megan also regularly networks with current and potential referral sources by scrubbing into urogynecology and breast cancer-related surgeries, participating in grand rounds and quarterly special interest groups, and observing procedures at the pain center. Several weekends a year, Megan mentors physical and occupational therapists in the lab portions of their pelvic health courses at Herman and Wallace Pelvic Rehabilitation Institute, which she feels strengthens her own knowledge of these topics.
Nadine Seback, OTR/L
OT & S2C Practitioner & Consultant, qUirk, LLC
Location: Georgia
Certified in 1989
Nadine has been dedicated to the neurodiverse community for most of her OT career. Through She has spent many years working with the nonspeaking autistic community, helping her clients gain a "voice" by skillfully supporting their movement and sensory differences. She has opened new doors, expanding her clients' horizons by allowing possibilities to engage in the community and in a productive fulfilling future. She has provided them with skills to maximize their independence, setting them on a path to enjoy a life of their choosing with the proper supports in place. She recently received her practitioner certification in an augmentative and alternative communication method for apraxic individuals.
Nadine began this journey with her own son, Noah, who is autistic and nonspeaking. Now, Noah runs his own consulting business, with Nadine's communication and practical support. The business's mission is to partner with nonspeaking clients and their parents, providing mentorship as they navigate their shared autistic journey.
Kira Meskin Schiff, OTD, OTR/L, CAPS, ECHM, ADAC
Community Reintegration Advocate, Progress Center for Independent Living
Location: Illinois
Certified in 2012
*co-nominated with Laura VanPuymbrouck
Laura VanPuymbrouck, PhD, OTR/L
Assistant Professor, Rush University
Location: Illinois
Certified in 1985
*co-nominated with Kira Meskin Schiff
Dr. VanPuymbrouck and Dr. Kira Meskin Schiff were part of a team that identified the lack of access to personal protective equipment (PPE) for people with disabilities (PWD) living in the community. In the middle of a pandemic, it became clear that people with disabilities were receiving inequitable services and support. What became more apparent was that individuals living in the community and receiving home and community-based services through Medicaid were benignly overlooked if not intentionally ignored. Dr. VanPuymbrouck and Dr. Kira Meskin created the PPE4PWD Coalition, which focused on access to protective equipment, services, supports, and information for people with disabilities living in the community and using home and community-based services. They also engaged in legislative advocacy, worked with a State Senator to draft and submit a legislative bill designed to better prepare the state of Illinois to be inclusive of the disability community in disaster planning. This bill, SB 921, was passed unanimously in the state Senate and House of Representatives and is now law.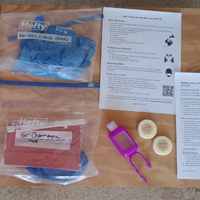 NBCOT Innovation Award
Stephanie Kubiak, PhD, OTR/L, CLT
Assistant Professor, Master of Science Occupational Therapy Program, Gannon University
Location: Pennsylvania
Certified in 2011
Dr. Kubiak created adapted exercise classes for individuals with disabilities in Erie, PA, which grew into an official nonprofit organization called Functional Performance. Functional Performance's mission is to improve access to exercise opportunities for individuals living with a disability using two evidence-based approaches: (1) deliver multidisciplinary adapted group fitness classes tailored to everyone's needs, and (2) foster future fitness professionals' knowledge and comfort working with adapted populations through education, exposure, and hands-on experiences.
In 2019, one of Functional Performance's athletes placed second in the world in the Seated Adapted Division at the Wodapalooza CrossFit Festival. In 2021, the same athlete qualified for the finals of the WheelWod Games and the CrossFit Games.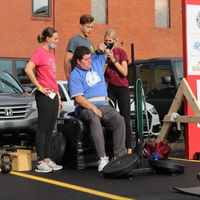 Wendy Medeiros, OTR, CHT(retired)
Inventor & Owner, WristWidget®
Location: Hawaii
Certified in 1993
A triangular fibrocartilage complex tear (TFCC) injury can be debilitating and tricky to treat. In 2006, a patient asked Wendy for help to avoid TFCC surgery. It was then that Wendy invented the WristWidget®. To date, over 700,000 WristWidget® supports have been sold in 152 countries across the globe, helping countless people treat TFCC. Wendy continues to manufacture the WristWidget® in Hawaii, in in a zero-waste, solar-powered facility.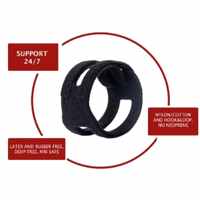 Elizabeth Morghen Sikes, PhD, OTR/L
Assistant Professor, Shenandoah University
Location: Virginia
Certified in 2015
Dr. Sikes created ActivOT, a free university-based opportunity for people who sustained a brain injury to participate in desired activities. Clients participate in a structured program and receive evidence-based behavior change interventions targeting occupational participation. OTRs and Master of Occupational Therapy (MSOT) student coaches provide interventions and adaptations aligned with each client's unique needs, culture, and home considerations. The goal of ActivOT is to improve the mental health, quality of life, and rates of activity participation among people who have a brain injury.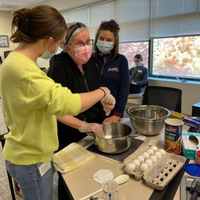 Amberlynn Slavin, MS, OTR/L
Creator/Co-Founder, SnapType
Location: New Hampshire
Certified in 2016
Amberlynn created a powerful and intuitive assistive technology app called SnapType. SnapType makes it easy to complete any school worksheet on an iPad. Amberlynn came up with the idea during her OT graduate fieldwork to help a student with dysgraphia. SnapType is now used to help students with dysgraphia, dyslexia, visual impairments, dyspraxia, cerebral palsy, tremors, ADHD, and other disabilities. Students are using SnapType in multiple languages and in more than 50 countries around the world. From kindergarten through high school and beyond, SnapType is helping students thrive in an educational system that was not designed for them. SnapType offers students inclusivity so they feel proud alongside their peers in the classroom.