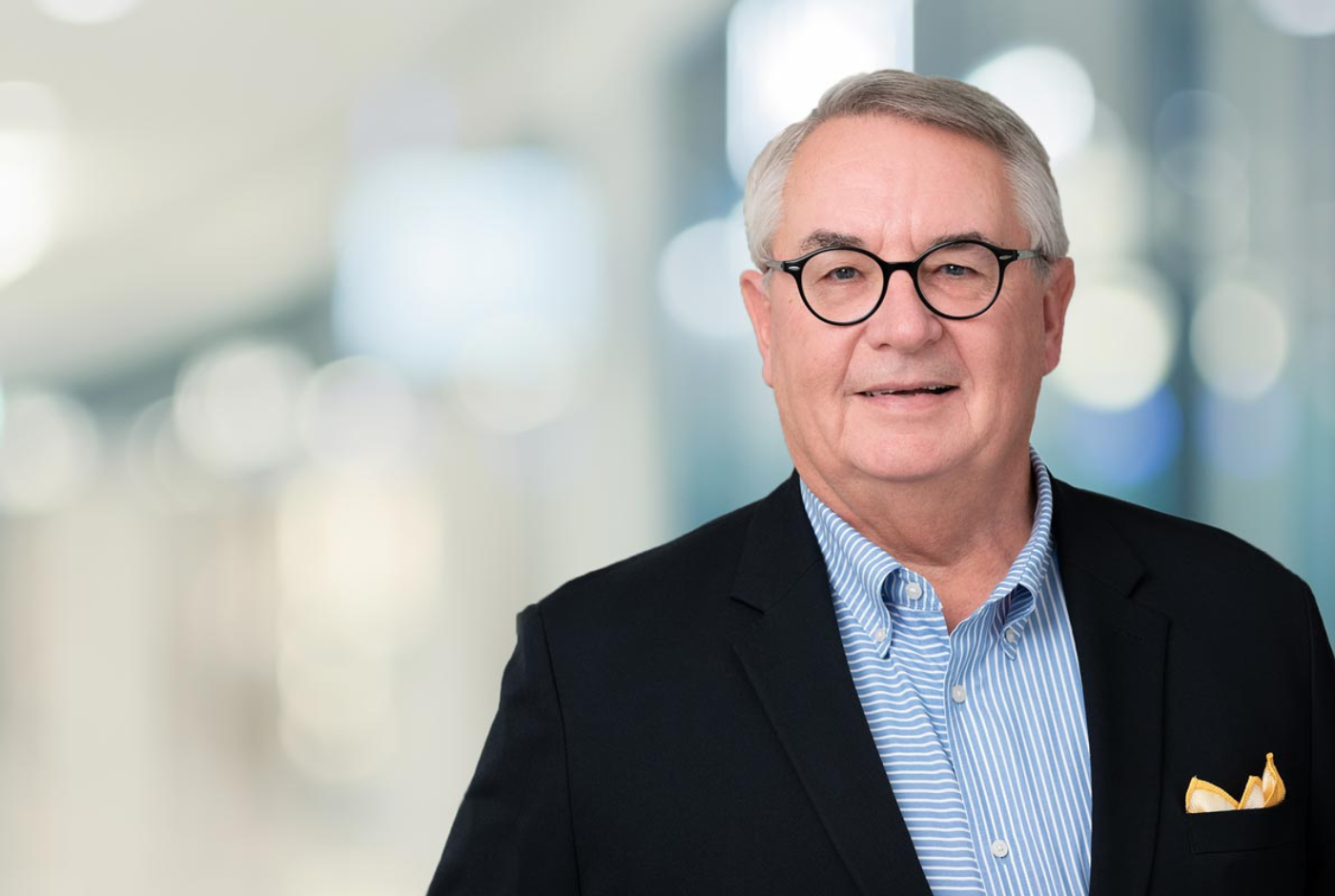 A Year in Review From NBCOT CEO Paul Grace
Highlights from 2021 include NBCOT's commitment to justice, equity, diversity, and inclusion; ANSI and NCAA accreditations; OT Compact progress; NBCOT Navigator updates; and many more.
Published:

December 9, 2021

Categories:
When I wrote my annual letter last year, I reflected on how the COVID-19 pandemic had impacted all of us. As I begin to collect my thoughts on 2021, I want to thank you, our certificants, for your exceptional service, commitment, and dedication during these trying times.
Earlier this fall, the board of directors approved new mission and vision statements for NBCOT that incorporate our commitment to justice, equity, diversity, and inclusion (JEDI). Along with this, we published our JEDI principles. We are committed to growing our JEDI knowledge and while we acknowledge that we may not always get it right, we will strive to hold true to these principles. We will continue to look for opportunities to support the Coalition of Occupational Therapy Advocates for Diversity (COTAD) and other individuals and organizations who are creating real change.
Even though many meetings and conferences were virtual this year, we still had the opportunity to connect with many of you. Our External and Regulatory Affairs team provided virtual presentations to more than 8,000 students and attended 25 state association conferences and 14 state licensure board meetings. We offered two virtual presentations to certificants that provided updates and information on the products and services available to nationally certified OTRs and COTAs. Our ambassador program, which enables us to have OTR and COTA certificants represent NBCOT at events that we are unable to attend, has been a great success. We are in the process of confirming individuals from the final 25 states plus Puerto Rico to have representation across the entire U.S.
We extended the renewal deadline this year as the nation continued to be gripped by the COVID-19 pandemic. As of December 9, over 91% of the 2021 renewal class renewed their OTR or COTA certification.
In August, we announced the 2021 recipients of the Impact and Innovation Awards. I know that our OTRs and COTAs make a difference every day, but it is incredible to have the opportunity to take a closer look at the truly impactful and innovative work being performed by our certificants. I encourage you to read about our Impact and Innovation Award winners. The next submission period opens in early 2022; why not consider applying or nominating a colleague?
The OT Compact, a joint initiative between AOTA and NBCOT, with assistance from the Council of State Governments (CSG), has made progress this year, with nine states enacting the Compact. The Compact is currently under consideration in one state. Ten states need to enact the Compact before it can be implemented. Based on CSG's experience with other professions, it is anticipated to take 9-16 months to finalize the process. The OT Licensure Compact is a legal agreement between states that choose to participate. OT practitioners in these states who elect to obtain a Compact privilege are then able to practice more seamlessly across state lines.
Each year, NBCOT voluntarily participates in the rigorous review processes of two independent accreditation agencies. Each agency reviews NBCOT's certification processes against industry-wide standards on best practice. I am delighted to say that we have maintained accreditation with the American National Standards Institute (ANSI) since 2003 and the National Commission for Certifying Agencies (NCCA) since 2006.
In 2022, we have some additional updates to the Navigator. We are launching a new product called practice assessments, another value-added benefit to your certification. We will also launch six new Navigator case simulations—four cases for OTRs and two cases for COTAs. In addition to these new tools, we have some other exciting updates to the Navigator to share with you. More information about these updates is included in this edition of OT Certification Matters.
I would like to send a special thank you to NBCOT's subject matter consultants (SMCs), board members, and volunteers. They all play a critical role in providing insight and guidance on activities for our certification programs. We were able to hold most of our meetings with our volunteers in person this year, and it was great to be back together with them while maintaining a safe environment. If you are interested in giving back to the profession and helping NBCOT fulfill its mission to serve the public interest, I encourage you to look at the volunteer opportunities we describe on our website. We will also issue a call for candidates in 2022 for two positions on the board of directors, one OTR and one COTA. Look out for an email about this in late February or early March.
On behalf of the board of directors, NBCOT staff, and volunteers, I want to thank you for your continued support of NBCOT, and I wish you and your family health, happiness, and all the best for the upcoming year.
Stay safe.
Paul Grace