OTR's Vision and Action Help Build a Skilled and Agile VHA Workforce, Providing Quality Occupational Therapy Services to Veterans
Deborah Voydetich has worked diligently to advance veteran care and OT practice across the Veterans Health Administration (VHA).
Published:

November 16, 2021

Categories: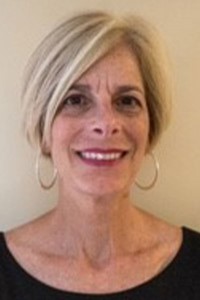 Deborah Voydetich, OTR/L, SCLV
Recently retired
Former Occupational Therapy Discipline Lead, Rehabilitation and Prosthetic Services, Veterans Health Administration (VHA)
Location: Minnesota
Certified in 1985
2021 NBCOT Impact Award Winner
Creating platforms and tools to ensure excellence in patient care across the largest health care system in the U.S. is what drives Deborah Voydetich. Her forward thinking made it possible for continuity of essential care, even as we faced a global pandemic.
Deborah Voydetich is an OTR and, before her retirement in September 2021, she was the national Occupational Therapy Discipline Lead for Rehabilitation and Prosthetic Services, where she represented more than 1,500 OTRs and COTAs working in the Veterans Health Administration (VHA) across the U.S. The VHA's OT practitioners serve in all practice settings and provide more than 1.3 million visits to a wide range of clients, mostly veterans, with complex medical and mental health needs. These clients live across the U.S. and abroad, in urban, suburban, and rural areas, making the VHA the largest integrated health care system, as well as the largest provider of telehealth services, in the U.S.
For the past 11 years, Deborah worked to build a foundation for telehealth as a service delivery tool within the VHA. She possessed and acted on a clear vision to help clients balance the priorities of the present with the unknowns of the future to increase access to care. She worked with other experts and zoned in on her own field to develop a comprehensive toolkit for OT practitioners to provide telehealth services to veterans. Because of Deborah's early advocacy for telehealth, the VHA was prepared and ready to provide care during the COVID-19 pandemic, allowing veterans to seamlessly continue to receive vital rehabilitation services. In fiscal year 2020, OT practitioners throughout the VHA system completed approximately 80,000 telehealth sessions with veterans, which was a substantial increase from 2019.
A Commitment to Professional Standards Creates a Foundation for OT Excellence Within the VHA
Throughout her career, Deborah has been committed to professional standards and the advancement of OT practitioners. She was involved in the revision of the OT Qualification Standards, which is a document with a set of regulations that guide the VHA's procedures for staffing, including requirements for education, experience, licensure, certification renewal, and titles. Deborah was also instrumental in the development of an OT policy to advance entry-level and promotional opportunities for OT practitioners. NBCOT certification was included in the policy to ensure that VHA OT practitioners obtain consistency with continued competency requirements across the system of care.
"[Deborah's] tenacious dedication to the professionals she represents and the veterans she serves is commendable and has made significant impacts in the overall life satisfaction for [these] veterans."

Bruce Mueller, OTR/L, CHT

OT Supervisor at VA Medical Center, Florida
Deborah has facilitated nationwide initiatives that elevate the importance of practice standards, including expanding and optimizing the use of outcome measures as the VHA modernized its electronic health records. She was instrumental in developing and implementing electronic templates with a wide array of outcome measure tools that OT practitioners can use to document their service delivery and track changes over time.
Deborah's support and mentorship of staff across the VHA have helped OTRs and COTAs at all professional levels continue to learn, grow, and expand their horizons. She facilitated national, evidence-based OT webinars to enhance clinical practice, service outcomes, and veteran care. Through her leadership, the VHA will expand the OT Fellowship program from five sites to 14 new sites by 2024-25. Deborah's many contributions have helped the VHA build an agile workforce equipped with the tools and mindset to provide high-quality and innovative OT services to thousands of veterans every year.